Support bracket racking
Support bracket racking is perfectly suited to storing heavy packages of joist wood, sheeting materials and long articles such as profiles or pipes. The advantage of support bracket racking is that you have no problem with the side panels during loading with a forklift.
Support bracket racking consists of single or double-sided side panels and support brackets, manufactured from hot-rolled profiles.
Side panel
When calculating the system, we base everything on your wishes and requirements. That way, you can be sure that you're choosing a safe, high-quality product, produced entirely in the Netherlands.
The side panel consists of an IPE profile. The precise model depends on the height desired and the load-bearing capacity required.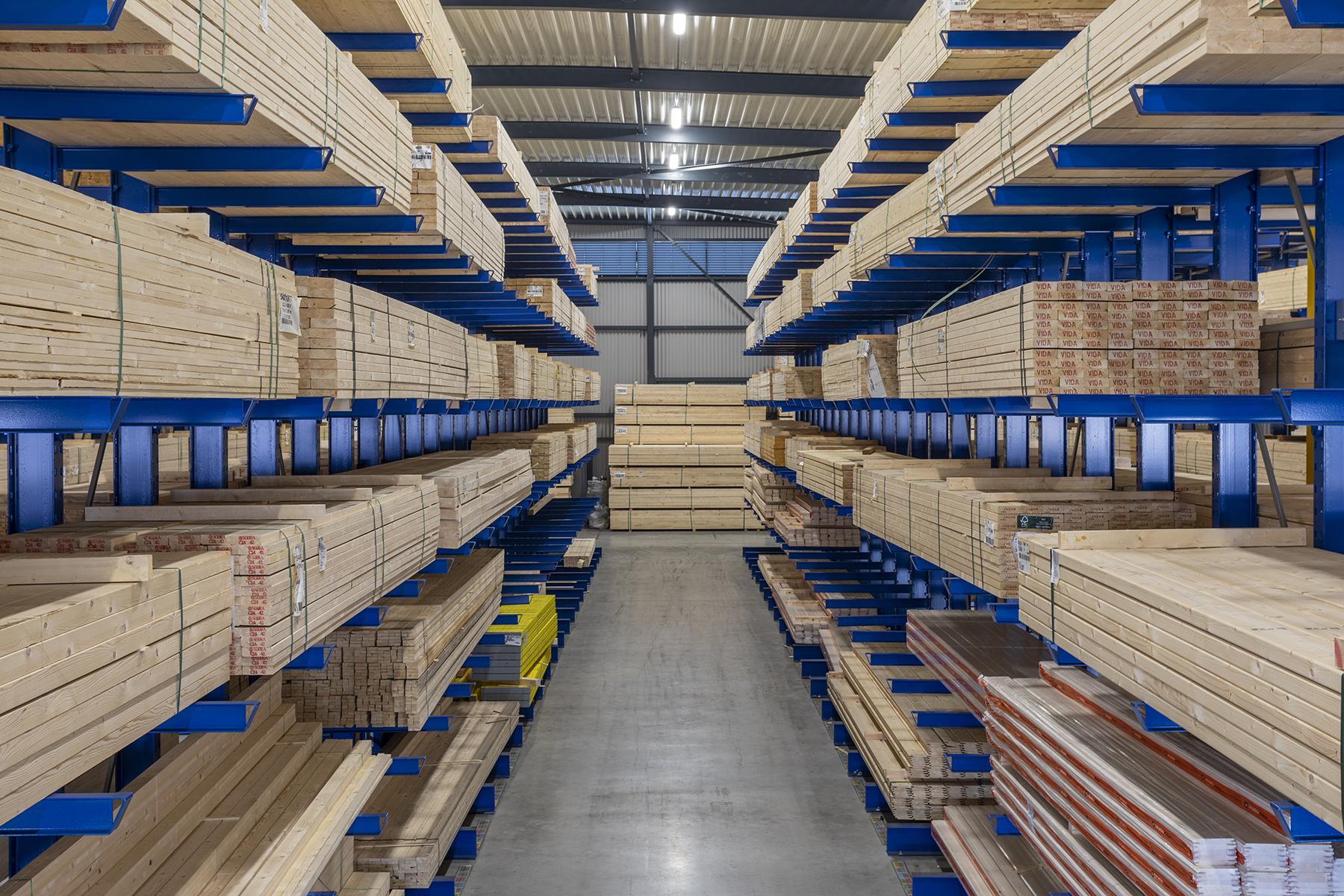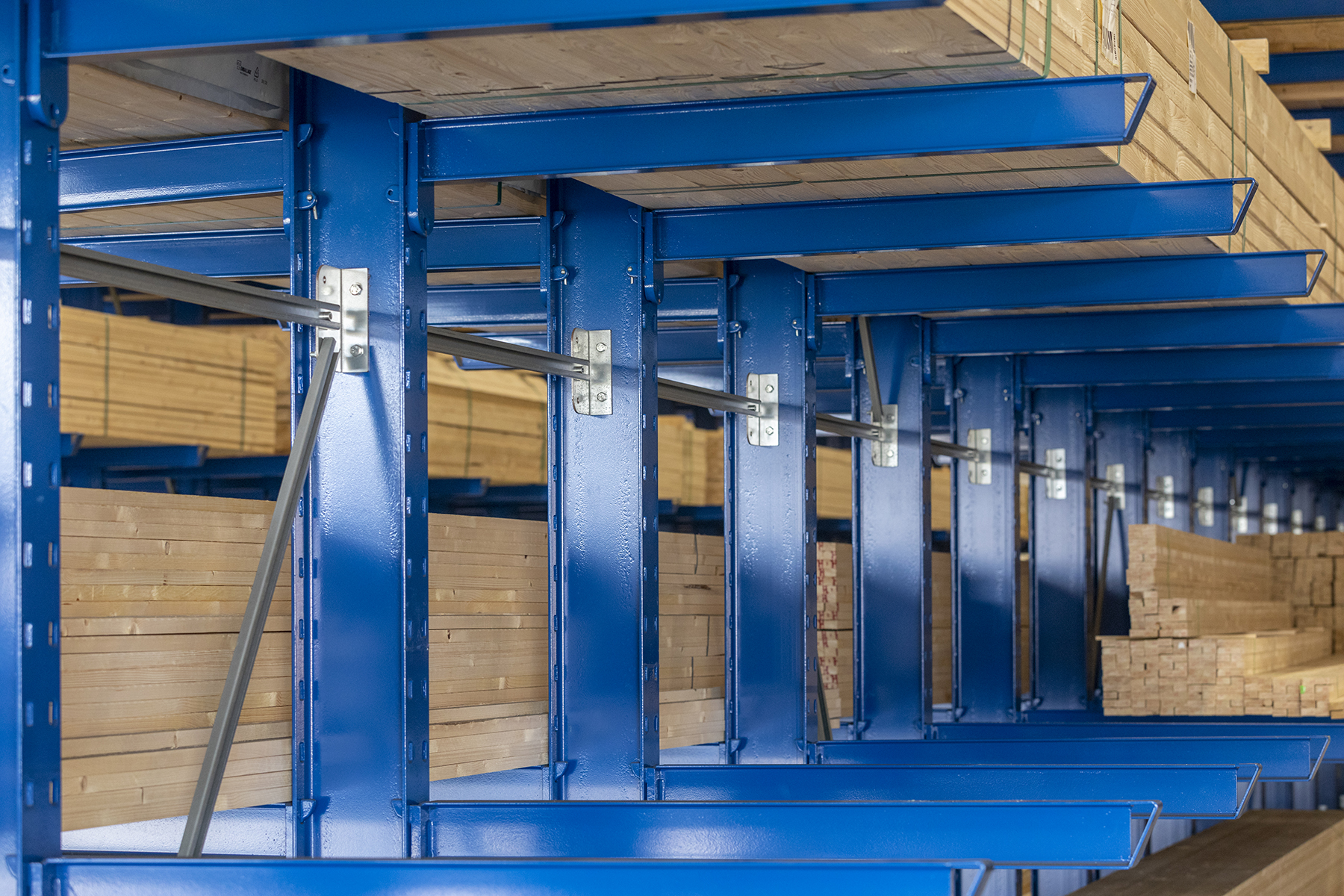 Support bracket
The support bracket itself is manufactured from IPE or cylinder profiles. The choice of profile needed is based on the desired load-bearing capacity and the length of bracket required. The profiles are connected to the profiles on the side panels by way of two systems.
The two options available at Nimar Storage Solutions bv are:
Nut and bolt connection
Hook-in connection
Nut and bolt connection
A nut and bolt connection is simple but strong. In our punching department, we give the side panels a pattern of perforations for connecting nuts and bolts
It's also important that the distance between the side panels is determined precisely, to prevent warping. The experts at Nimar Storage Solutions bv help you with this and accurately calculate the load of the support bracket.
The brackets are adjustable in height per 100mm as standard.
Hook-in connection
Nimar Storage Solutions bv developed their own adapter with which to hook the support brackets into the side panel. You can put these support brackets together in no time with just a few steps. The big advantage? The hook-in connection is more flexible than a nut-and-bolt connection.
The big advantage? The hook-in connection is more flexible than a nut-and-bolt connection. Sometimes a support bracket is knocked from below, for example, because a forklift raises a package too high. Thanks to the flexible construction, these support brackets move with the knock, limiting the risk of damage to a minimum.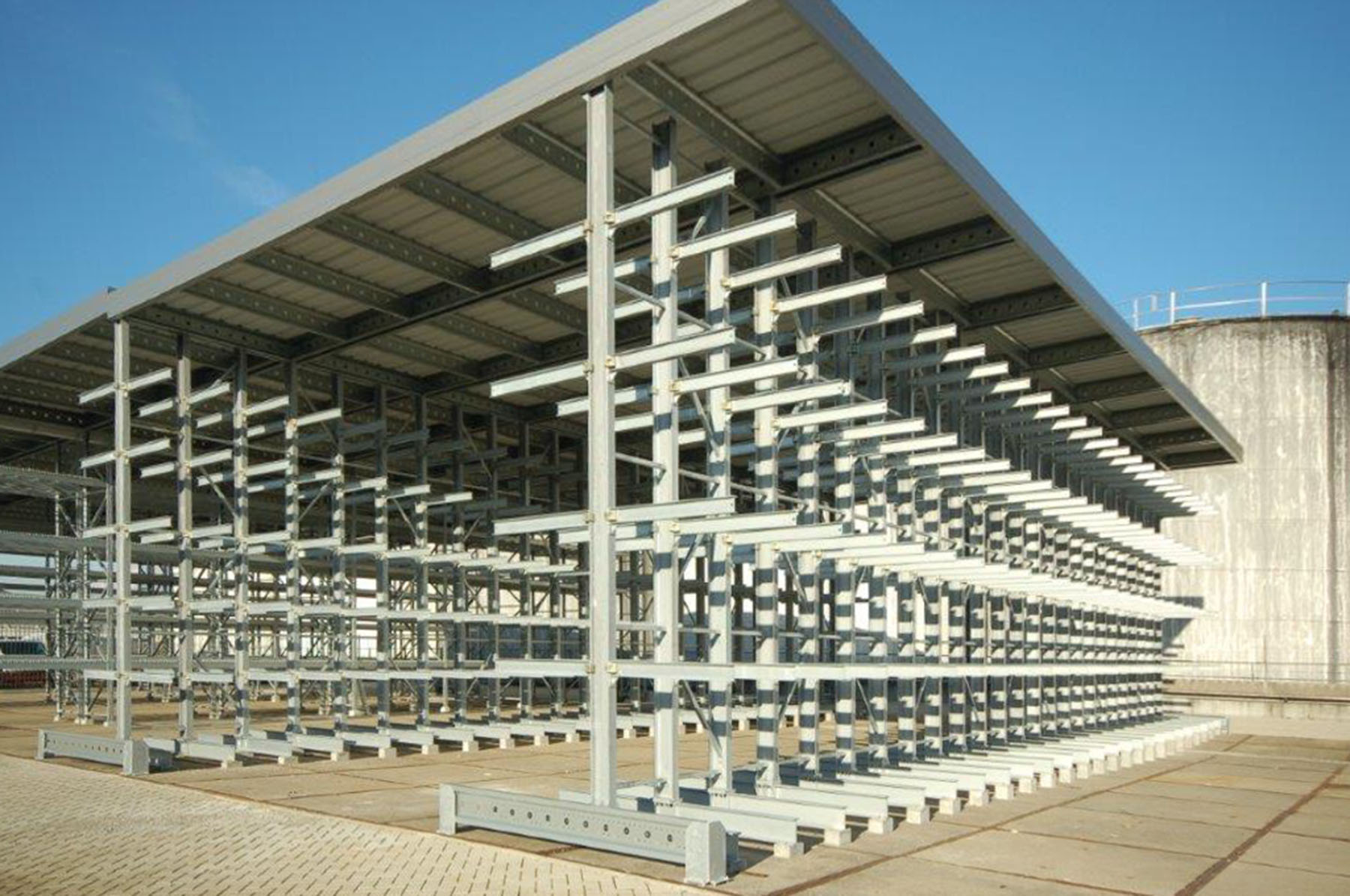 Safety
Naturally, we set great store by safety. With our solutions, we are able to optimise the safety of employees and minimise the risk of damage to the construction.
The Nimar Storage Solutions bv long span racking can be easily expanded with a series of accessories that safeguard safety.
Our accessories include:
Roll-off protection
Vehicle impact protection
Rounded-edge support bracket
Price ticket holders
Duckboards
Pallet supports
Heb je een vraag over dit product?
Vul het formulier hiernaast in en we nemen snel contact met je op.
CONTACTGEGEVENS