Shelf racking
Shelf racking is ideal for storing small packaging materials. If you're looking for the perfect system for storing boxes, break bulk cargo or your archive, choose Nimar Storage Solutions bv shelf racking.
We have the matching warehouse container for every shelf depth. So you can be sure that your break bulk cargo is stored simply and well-organised.
The PC-30 shelf racking consists of three easily assembled standard components: side panels, steel shelves and shelf hooks. Thanks to a broad range of accessories, you no have a really flexible, completely detachable and if you so choose, mobile storage system at your disposal. Go for endless possibilities with the PC-30 shelf racking by Nimar Storage Solutions bv. We supply our racking galvanised from stock, in your company's colours if you so wish.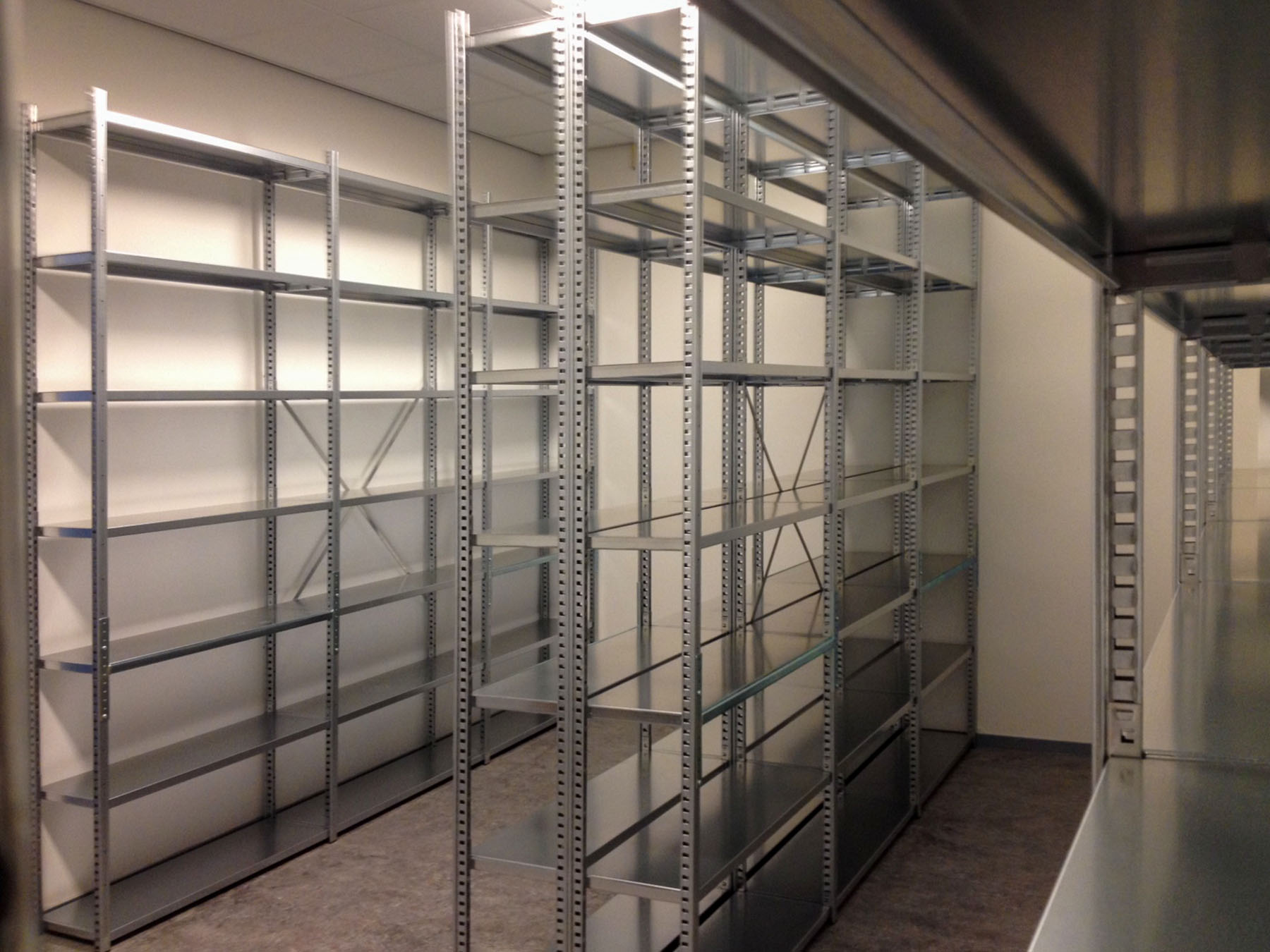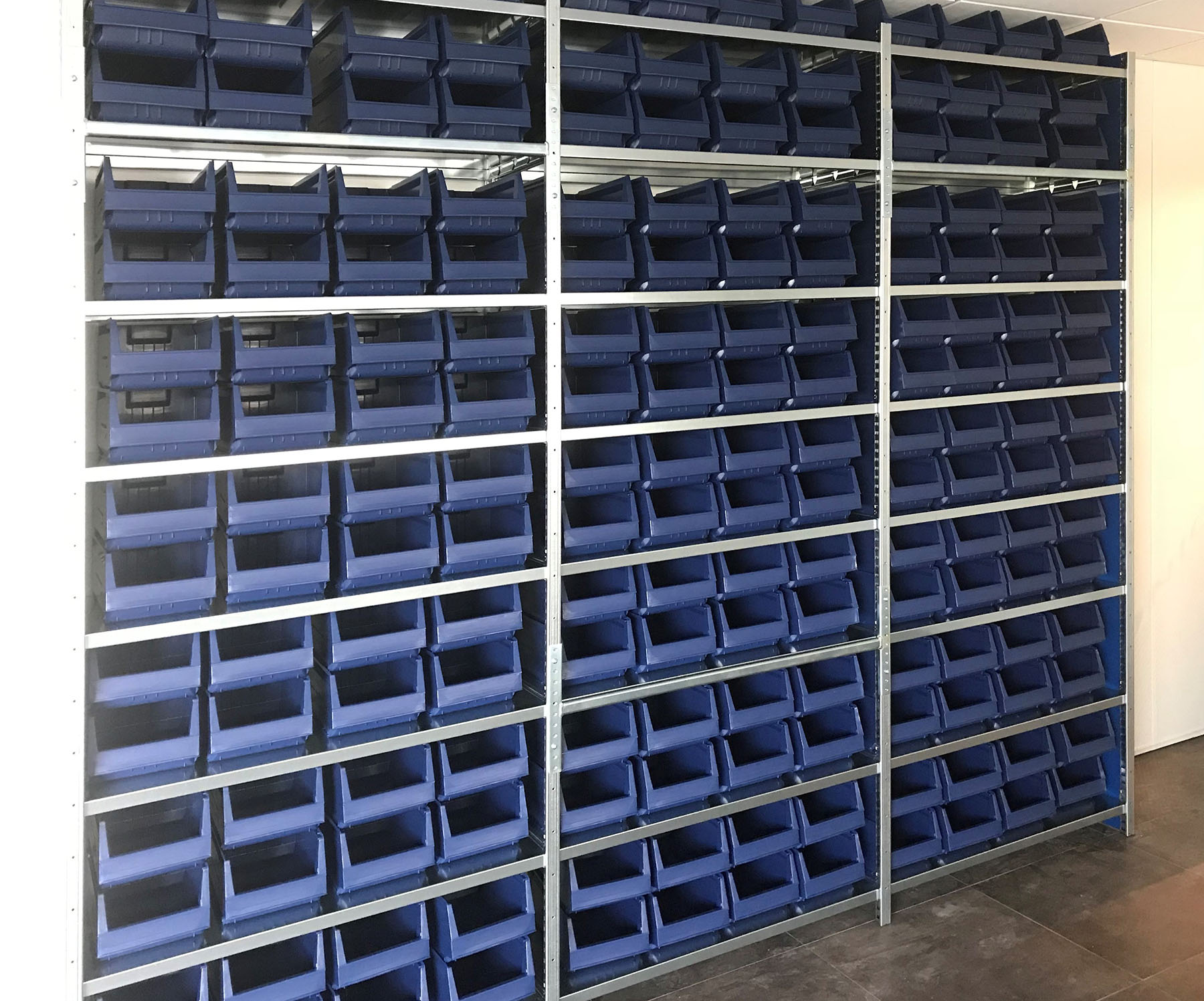 The shelves are sendzimir galvanised as standard which ensures that the material is easy to clean.
The steel shelves in the PC-30 system are not screwed by attached by way of a hook-in system. This hook-in system allows you to quickly and easily adjust the height of the shelves per 25 mm. We supply the support frames and shelves in various standard heights and depths. And the triple implementation on the long side ensures extra safety.
Accessories
Shelves
Closed side and rear panels
Add-on doors
Clothing rails
Pull-out shelves
Tyre racks
Dividers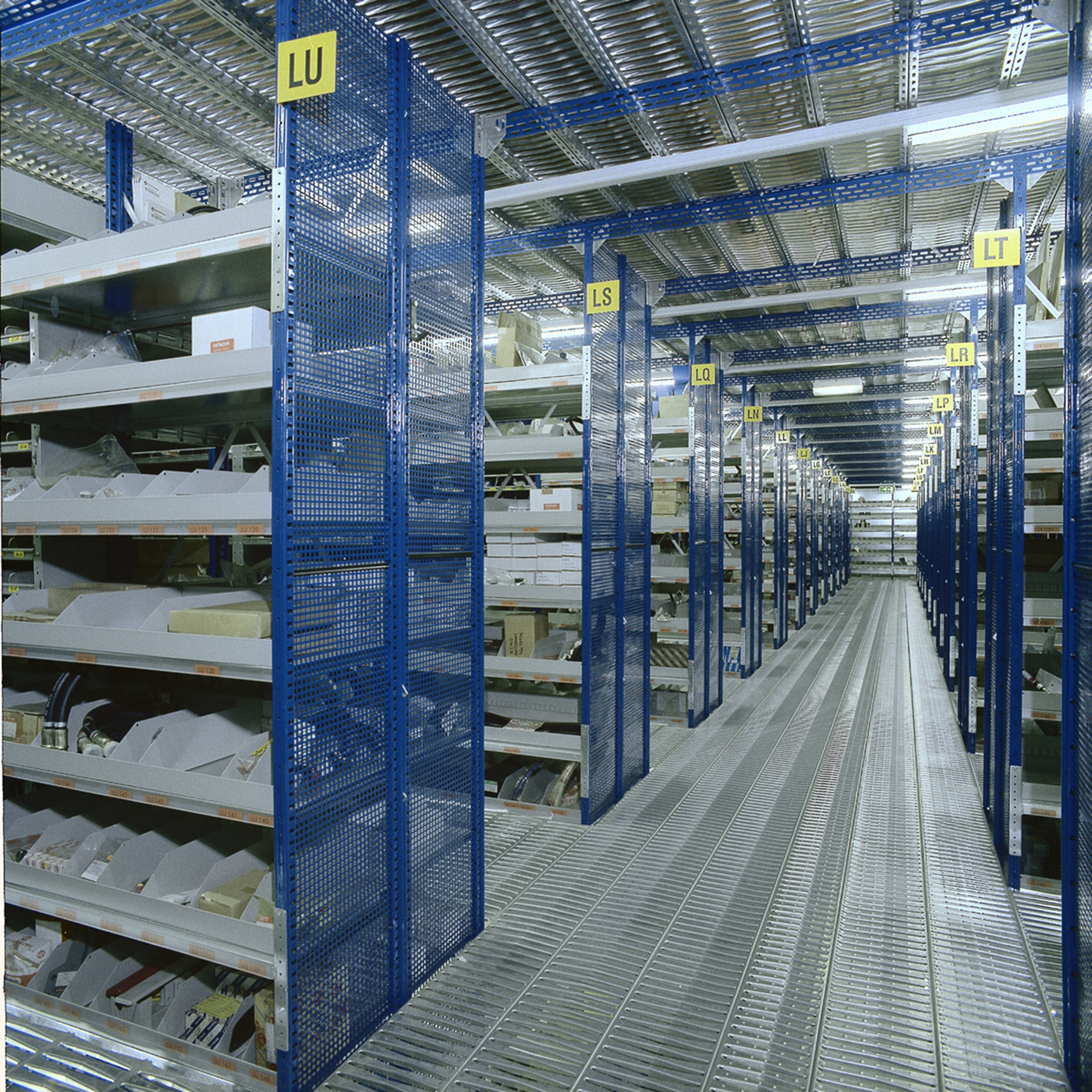 Heb je een vraag over dit product?
Vul het formulier hiernaast in en we nemen snel contact met je op.
CONTACTGEGEVENS